Cobra II Pitching Machine and Auto Ball Feeder
This pitching machine can be used with leather baseballs, dimpled baseballs, leather softballs or dimpled softballs. Softballs require using the softball delivery chute which the owner's manual explains how to install. It comes with two sets of legs, a tall set for baseball and a short set for softball or field practice. By adjusting the upper/lower wheel speeds and tilting the machine either right or left this professional grade pitching machine is capable of delivering a baseball at 95+ mph along with any style of pitch. Balls can also be delivered with the pitching machine complete horizontal if desired. The owners manual explains how to set up the pitching machine and how to adjust for the different pitches.
IT IS VERY IMPORT TO READ THE OWNER'S MANUAL PRIOR TO USING THIS PITCHING MACHINE.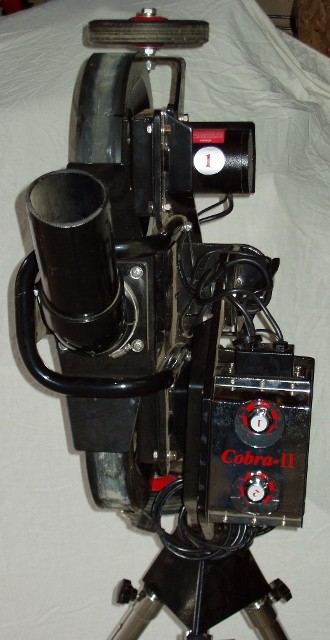 Ball feeder mounts on stand which adjusts for height. Balls drop every 6 seconds. Tube is large enough for softballs, just need to adjust feed roller.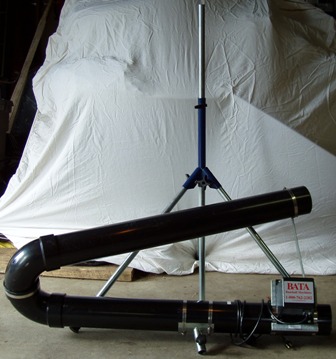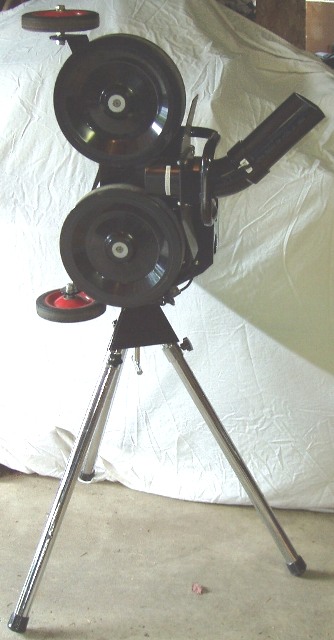 Short legs and softball chute. Shorts legs can also be used when utilizing pitching machine for (out)field practice.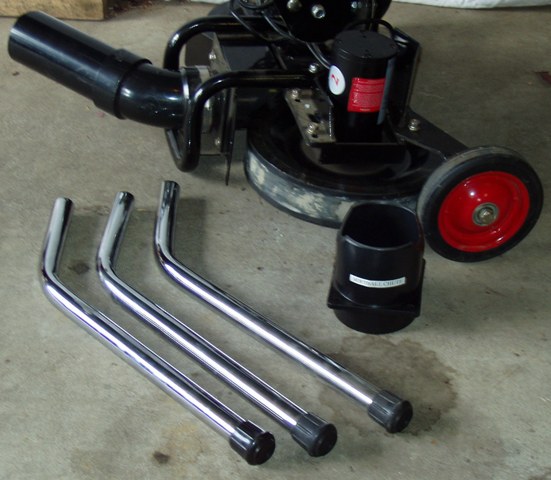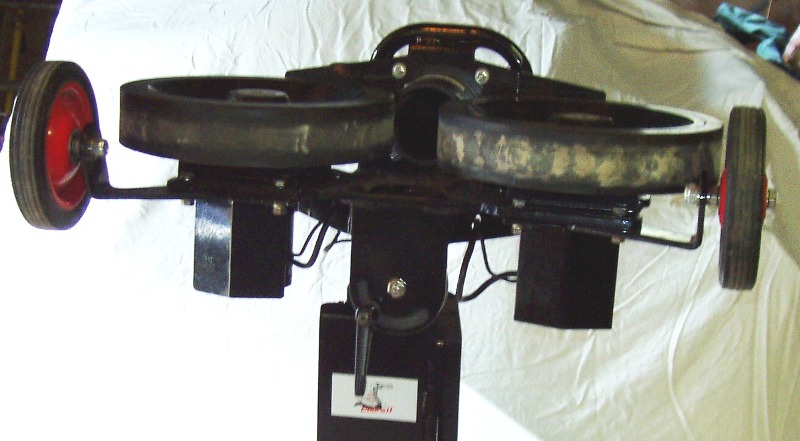 No more carrying a pitching machine and straining your back. Moving this pitching machine is as easy as pushing a wheel burrow around the yard!